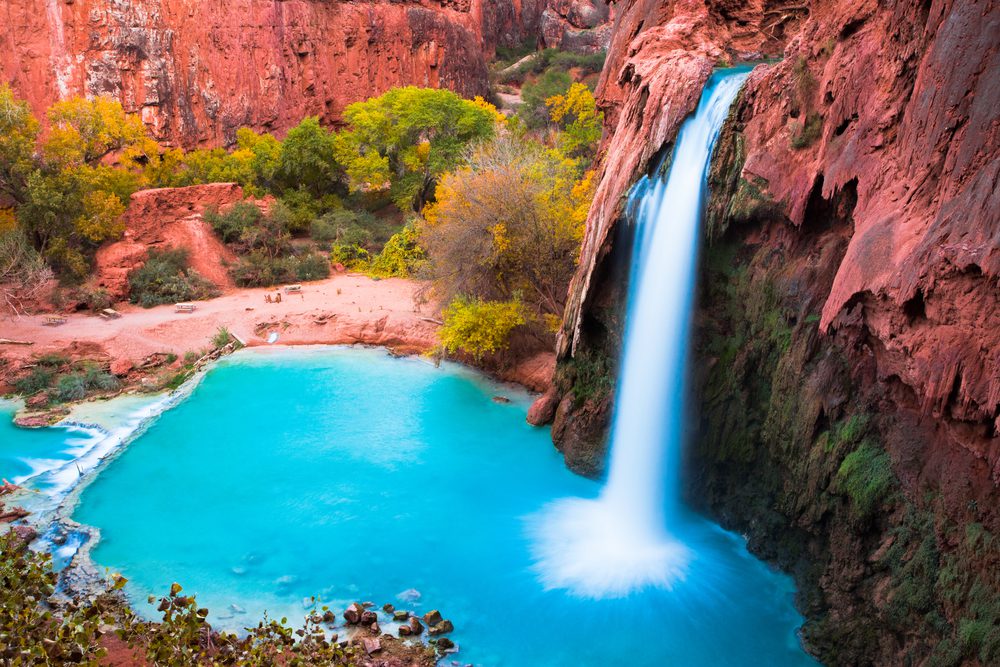 Did you know that some of the bluest waters are in the US?
Many believe that basking in the bluest waters in the tropics requires some well-planned traveling. But you might be pleasantly surprised to find out that there are some stunning locations around the US with crystal-clear waters.
Once summer comes around, beachgoers want to hear the crashing sound of waves and see the contrasting color of blue waters and white beaches.
Although tranquil Caribbean snorkeling spots, overwater bungalows floating above lagoons, and cenotes in the Yucatan likely come to mind, our country has many picture-perfect places to see.
And guess what? We've got many incredible ocean beaches, lakes, rivers, waterfalls, and bays that don't require packing a passport! Check out the 4 bluest waters in the US that are much closer than you think!