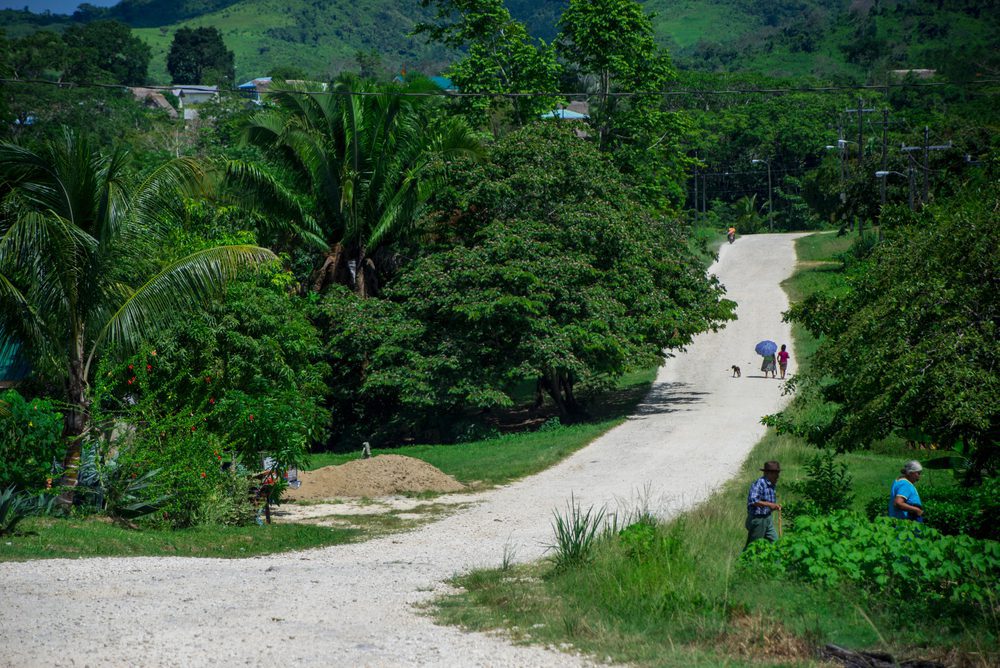 Trek out to the partially excavated tombs and pyramids of Nim Li Punnit and Lubaantun and on most days it'll just be you, the jungle and the ghosts of the past for miles around
.
Essential information:
Population: 30,500
Visitors per year: 25,000
Main town: Punta Gorda
Languages: English, Maya, Garifuna
Major industries: agriculture, some tourism
Unit of currency: BZ dollar (BZ$)
Cost index: meal on the street BZ$6 (US$3), meal at resort BZ$30-40 (US$15-20), shared bunkroom at Rio Blanco Ranger Station BZ$20 (US$10), cottage at eco-resort BZ$200-1000 (US$100-500).
Why go ASAP?

With gorgeous islands, protected jungles and ancient Maya ruins, it's no wonder that the small Central American nation of Belize welcomes 300,000 visitors annually. But though Belize's Toledo District possesses all these splendours and more, only a single-digit percent of visitors to Belize ever make it to the deep south. Thank geography for that: Toledo sits at the end of the Southern Highway, making it Belize's only dead-end district, still largely the province of adventure travellers willing to go the distance to experience the country as it was in days gone by.
But as Bob Dylan once sang, the times they are a-changin, and Toledo's days as a backwater are almost certainly coming to a close as the $8 million asphalt road – which, when completed, will form part of the Pan-American Highway – continues to be built from the Southern Highway towards the border of Guatemala. Once the road reaches the tiny village of Jalacte, Belize's third (and Toledo's only) international border crossing will open, connecting Toledo's tiny Maya villages with neighbouring Guatemala and the world beyond What changes the road will bring to the area is uncertain.
As of mid-2014, the road was paved just until Rio Blanco National Park, a protected wildlife area with waterfalls, hiking trails, and Belize's most beautiful swimming hole. From the park, it's less than 15 miles through jungle and Maya villages over a rough and unpaved (for now) dirt road to Jalacte, site of the future border crossing.
Festivals & Events:
Celebrated in the village of Blue Creek, Toledo's Maya Day celebration is hold on Sunday 22 March. Like chocolate? Then you won't want to miss the Chocolate Festival of Belize (formerly the Toledo Cacao Festival), which will happen on Commonwealth Day weekend in Punta Gorda. Bringing together drummers from around the country, Punta Gorda's Battle of the Drums weekend will happen from 13 to 15 November.
Life-changing experiences:
Take a jungle hike through the stunning Rio Blanco National Park followed by a swim in the protected wildlife area's crystal blue waterfall-fed pond.
Learn the ancient and delicious Maya tradition of cacao production and chocolate-making at Ixcacao Maya Belizean Chocolate (formerly known as Cyrila's), sampling along the way chocolate bars, hot chocolate, cacao wine and more.
Study traditional Creole and Garifuna music and drum-making with Emmeth Young or Ronald Raymond McDonald, two master drummers who have schools in Punta Gorda.
Defining difference:
Those who make it to Toledo will catch a glimpse of Belize as it existed in decades gone by. While most of the Maya villages in the deep south have electricity (many through solar power), meals and accommodation in San Pedro Columbia, San Antonio and San Jose will likely be with local Maya families rather than guesthouses. Trek out to the partially excavated tombs and pyramids of Nim Li Punnit and Lubaantun and on most days it'll just be you, the jungle and the ghosts of the past for miles around.
You may run into fellow travellers in Punta Gorda (Toledo's largest – and only – town), but even there you'll experience none of the tourist-town vibe of Caye Caulker or Cayo.
Trending topics:
That the building of the Pan-American Highway will bring major change to the region is a given. Christopher Nesbitt, founder of Toledo-based Maya Mountain Research Farm (which promotes economic security and environmental conservation throughout Belize), has spent much time in recent months working with villagers along the new road to develop solar and other sustainable forms of power to cope with the coming increase in traffic and visitors. 'People in the Maya communities are all talking about the changes the road will bring,' says Christopher. 'Increased traffic will bring some benefits, but most people are worried that their traditional way of life may be eroded by the creation of this highway.'