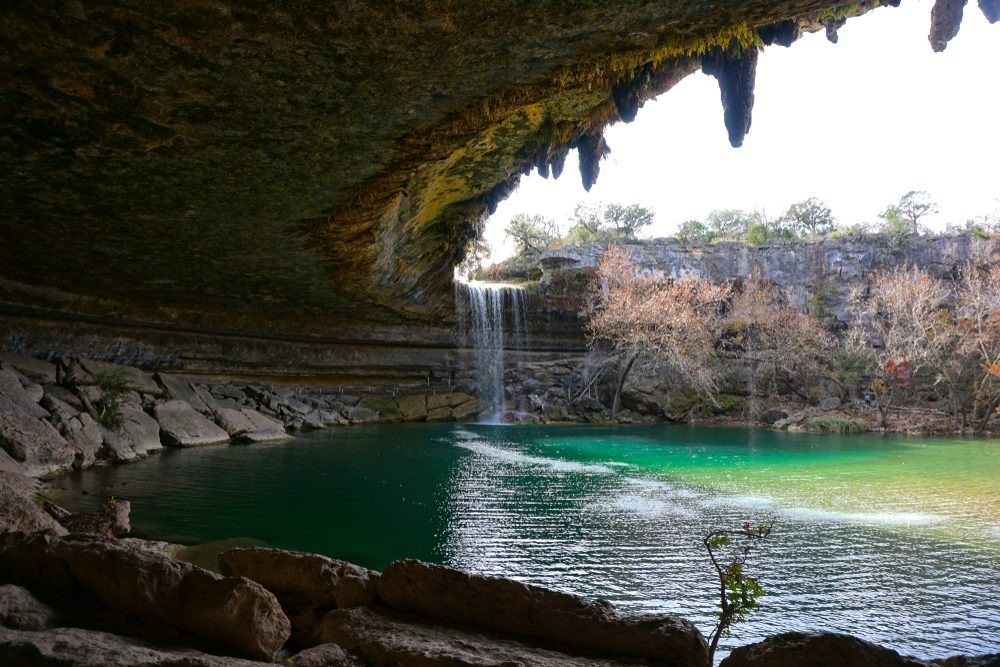 Hamilton Pool, Austin, TX
You probably aren't thinking of the beach when you're in Austin, but if you go to the Hamilton Pool, you'll see a naturally formed spring in the limestone bedrock. It looks as if it was plucked from a tropical island and dropped into the middle of Austin's limestone hills.
The cave and waterfall are part of a now protected preserve, and visitors will be blown away by the overhanging dome that once hid the entire grotto until it collapsed. It's safe now, but before you go, make reservations because they are required to swim in this gorgeous and refreshing water.
Pages:
Page

1
,
Page

2
,
Page

3
,
Page

4
,
Page

5
,
Page

6
,
Page

7
,
Page

8
,
Page

9
,
Page

10
,
Page

11
,
Page

12