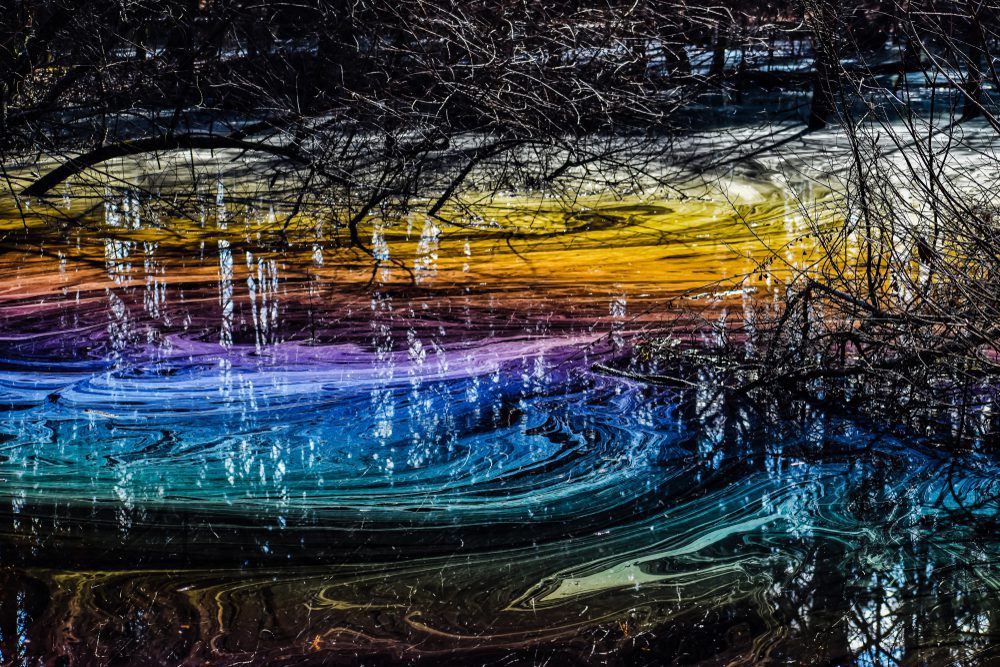 Psychedelic Swamp, Florida
Yearly, around February and March, a swamp in Florida takes on a whole new look. A technicolor effect happens due to the release of tannic acids from decomposing plant life. The natural oils from cypress leaves, in particular, produce a type of oil slick or soap bubble effect on the still surface of the swamp. When sunlight hits the water just right, the swamp begins to shimmer in a psychedelic rainbow.
These tannins also occasionally produce black water or patches of water that seem incredibly inky and highly reflective. The dark water has beautiful red hues in bright sunlight and resembles a black diamond with its stunning reflections. This phenomenon can be seen in many forests parks and across Florida.
We need to hammer home just how amazing the next place is…..
Pages:
Page

1
,
Page

2
,
Page

3
,
Page

4
,
Page

5
,
Page

6
,
Page

7
,
Page

8
,
Page

9
,
Page

10
,
Page

11
,
Page

12