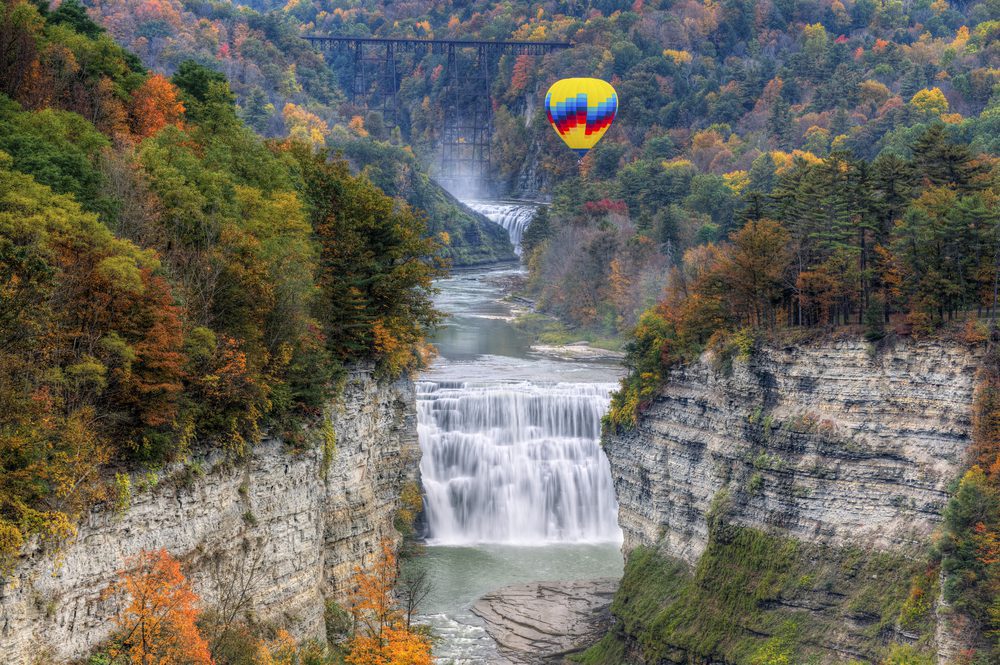 Letchworth State Park, Finger Lakes, New York
Recognized as the "Grand Canyon of the East" because of the rock walls of the 550ft gorge, Letchworth State Park is a magical area to camp, located by the Genesee River, which booms over three incredible waterfalls with cliffs as high as 600 feet in certain places.
Campers can pick between cabins or campsites in concealed areas, with access to amenities including showers, pavilions, food concessions, picnic tables, a playground, playing fields, and a swimming pool. Many of these areas are pet-friendly. Near lush forests, hikers can choose among 66 miles of hiking trails, with other paths available for horseback riding and biking and plenty of activities all in one location.
Letchworth also offers kayaking, whitewater rafting, hot air ballooning, and a museum.
Pages:
Page

1
,
Page

2
,
Page

3
,
Page

4
,
Page

5
,
Page

6
,
Page

7
,
Page

8
,
Page

9
,
Page

10
,
Page

11
,
Page

12