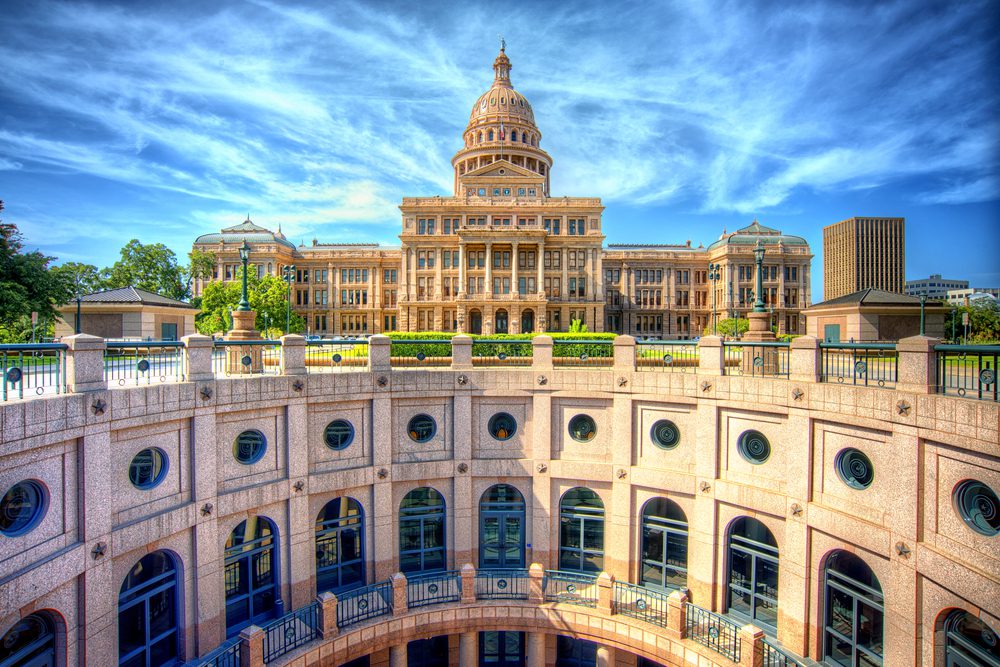 Texas State Capitol, Austin
The massive size of the Texas State Capitol is a perfect representation of the Texas identity and is celebrated for its beautiful architectural design. This State Capitol is much more than meets the eye, it was completed in 1888, but an underground section was added in 1993.
The result of the multi-level extension nearly doubled its size, although only a tiny glimpse can be seen in the opening of the capitol grounds. The above-ground exterior is mainly constructed from limestone, representing an Italian Renaissance Revival style. This building is highlighted in downtown Austin that is the subject of much Texas and US history.
The site hosts guided interior tours, exploring the rooms decorated with historical paintings and antique furniture. Visitors can also stroll through the capitol gardens, discovering the unique statues and figures decorating them.
…How many of these state capitols have YOU visited? Let us know in the comments below!
Also check out: 12 American Ruins And Their Incredible Stories
Pages:
Page

1
,
Page

2
,
Page

3
,
Page

4
,
Page

5
,
Page

6
,
Page

7
,
Page

8
,
Page

9
,
Page

10
,
Page

11
,
Page

12